Excel Fitness provides an enthusiastic attitude and energized environment devoted to the customers' needs and their short and long-term goals. With a strong sense of community and respect, you'll find a non-intimidating environment committed to providing a safe, fun and effective place to work out. Excel Fitness offers personal, group and small group training with highly educated and health conscious training staff. With registration, we interview all new members to review health history, lifestyle and goals, uncovering underlying motivations for change and triggers that may result in program derailment. We utilize optional, nutrition and diet software for tracking clients' diet, exercise, and personal goals. You will learn how to exercise with proper body alignment, breathing, load progression and fatigue recommendations, whether with your own body weight, free weights or on machines. At Excel Fitness, we believe self-care and self-love are not selfish. Self-care is necessary to being the best you for the others you live and work with. Even if you are only trying to maintain your health, by not regressing you will be ahead of the person who never starts a program. Additionally, the emotional benefits of exercise will have you leaving each exercise session feeling accomplished and energized.
NEW ONE-ON-ONE VIRTUAL TRAINING
Do you have gym equipment at home that is not being used? Do you feel intimidated by going to a gym because you don't know what to do?
Excel Fitness now offers individual virtual training sessions at a reasonable cost. Your trainer will give you a demonstration of each exercise and watch closely to be sure you are maintaining proper form. We will help you with achieving the most benefit out of the least amount of equipment you may have or we can help you purchase the necessities.
Call for more information or to set up a complimentary session.
SERVICES
Excel Fitness offers several different membership options. The most popular is the All Access Membership. This membership entitles you to use the gym at any time from 5am-2am, 365 days a year. We also offer a month-to-month option.
Excel Fitness is a member of several insurance based fitness options, such as Silver Sneakers, Renew Active, Active and Fit and Silver and Fit. These memberships allow access to the gym during staffed hours, with the option to purchase a fob, at discount, for full access.
We also offer a student membership to full-time students, with a valid school ID. This membership allows access to the gym during staffed hours only and is good for 6 months, with the option to automatically renew, or to temporarily freeze it and resume when the student returns to campus.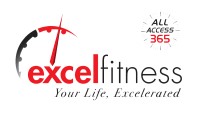 DECEMBER NEWSLETTER:
GIFT CERTIFICATES
SPECIALS
TRAINERS
TOY DRIVE
WEATHER
AIR FILTERS/MAINTENANCE



GIFT CERTIFICATES
Need a stocking stuffer for family or a friend? We are giving out for FREE, gift certificates to our clients and members that can be given to any friend or family member just in time for the Holidays!
These certificates entitle the recipient to a free one-month membership and one hour of personal training (Value of $120.) Additionally, if the person you give the certificate to joins Excel Fitness or buys personal training (4 hours or more), you will receive one hour of personal training from us, a value of $75! *
Need more incentive to share the gift of health at Excel?! From now until February 28, 2022 if your guest redeems your gift certificate you will be entered into our Gift Certificate Raffle. One lucky winner will receive a choice of a:
YETI COOLER
JBL Waterproof Bluetooth Speaker
BOSE Sport Earbuds**
SPECIAL PRICING ENDS December 31, 2021
SAVE UP TO $16/hr. ON PERSONAL TRAINING
SAVE UP TO $160 ON MEMBERSHIPS
Remember that the new member and the personal training specials are good through the end of the month. Regular pricing will resume on January 1. You can buy a package now and save it for when your current one is used up! These are both great values, so act fast.
TRAINERS
It has come to our attention that some former staff members have been contacting our members and telling them that they are still employed by Excel on a limited basis and asking if they would like to buy in-home training. These trainers do not represent Excel Fitness and they are certainly not under any of our liability insurances. At the present time, the only trainers we have actively on staff are Jeff, Stephanie C, Eli and Stephanie T. Please let us know if you receive any suspicious calls or emails.
TOY DRIVE
The toy drive has ended and we collected over 20 toys. These were donated to a West Hartford organization that works directly with needy children locally, called Friends of Feeny. Your generosity will make many children happier this holiday season. Thank you!
INCLEMENT WEATHER

Before we know it, the snow will be flying. We will send out an email blast if we are not opening or if we are closing early due to bad weather. The decision is usually made the night before, if you want to be notified be sure your email is up to date with us in our system.
If you have a fob, you may still use the gym, but please be sure to be very careful in the parking lot and as always do not let anyone into the building.
AIR PURIFIERS/MAINTENANCE
We greasing and tuning up all of our machines and have replaced all the filters on the air purifier systems we installed earlier this year, so you can be assured that your health is at the forefront of our minds. Please continue to wipe down any equipment you use so we can all be safe. If you are not feeling well stay home and wear a mask to the gym if you are well enough.
HOLIDAY HOURS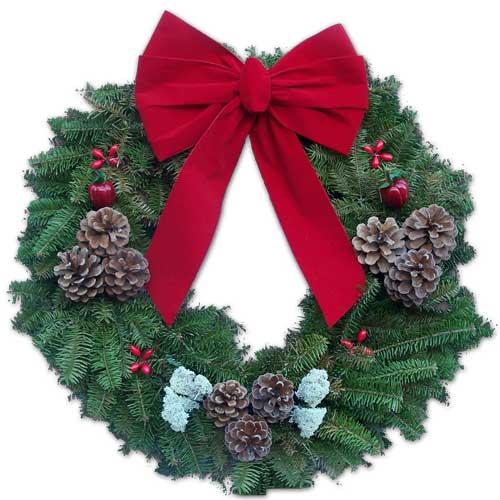 We will be staffed on Friday, December 24 9:00AM-12:00PM
We will be closed on Christmas. MERRY CHRISTMAS!


Of course, members with fobs can use the gym any time on those days from 5am-2am.
*Some restrictions apply to guests, first time visitors, 18 years old or older, staffed hours only. Additional restrictions may apply.
** Value of prizes available $140-$199. Prize value not to exceed $199